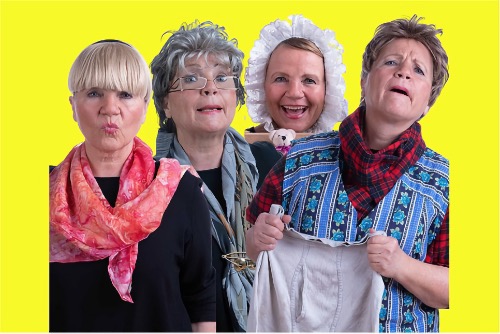 18. November 2022

| 20:00 Uhr
Comedy, Komödie, Kultur
Die schwäbische Typenkabarettistin Sabine Essinger in der Schlossscheuer zu Gast.
Sie präsentiert ihr Programm "Schee wiascht – bescht of Fleischles".
Sabine Essinger liebt feinsinnigen, aber auch kalauernden und vor allem schwarzen Humor. Über Erotik, beziehungsweise Fleischeslust, die im Kabarett ja nicht fehlen darf, wird gern hintenrum geschwätzt, aber jeder weiß selber was "gmoint isch". In "The fiftee Shades of Fleischles" verwandelt sie sich in Sekundenschnelle in verschiedene weibliche Mitglieder der Familie Fleischle. Dabei geht es nicht sonderlich Ernst zu. Es darf gelacht werden! Nicht nur über den ganz normalen Wahnsinn des Alltags, sondern über Dinge, die schon jedem im Leben einmal passiert sind.
Das Programm beginnt um 20:00 Uhr, Einlass bereits ab 18:30 Uhr.
Unser Koch hat wie immer leckere "Linsen und Spätzle mit Saiten und Bauchspeck" für alle zubereitet.
Die Eintrittskarten zum Preis von € 15,- erhältlich an der Abendkasse oder per Mail.
| | |
| --- | --- |
| Veranstalter | Schwäbischer Albverein |
| Preis | 15,- |
| VVK | Kultur@albverein-neuhausen.de |